If you have studied a language even once, you know that learning vocabulary is inevitable. And this can really only be built by continuing to use or study them on a daily basis. However, it is possible to study Japanese vocabulary efficiently using useful tools. If you use it for 10 minutes daily and activate it constantly, it will be hard to forget, and eventually it will be imprinted in your head, and you will be out of the process of memorization.
I would like to talk about two points to study Japanese vocabulary: One is to learn by association. The second is to use all senses. You should learn by seeing, reading, saying out loud, and listening to it.
You will find it all on this site. Follow the process below and let's do this together!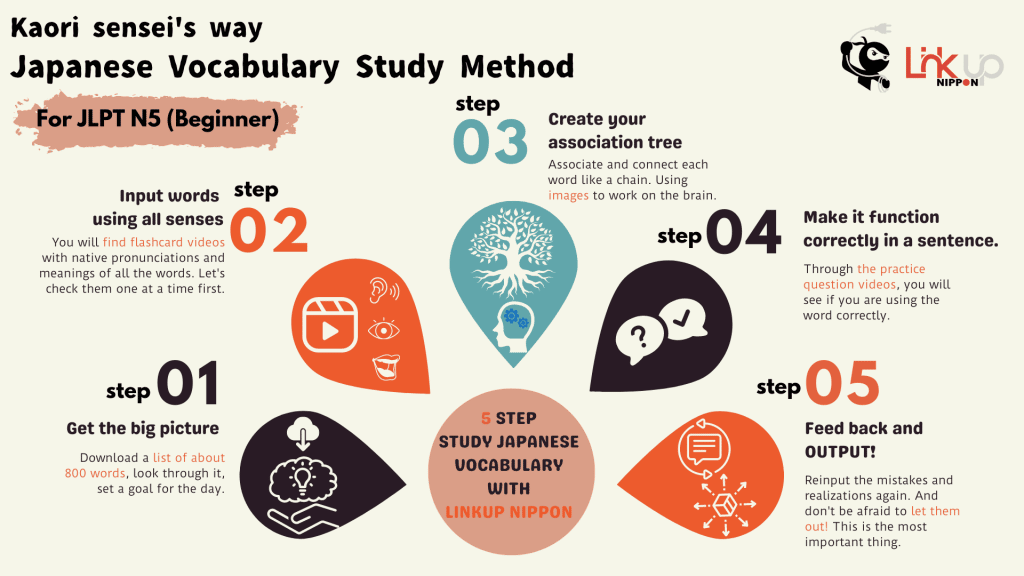 Get the big picture
Download Japanese vocabulary list
Japanese language also has certification levels, and it is said that the number of words at the end of beginner level study (JLPT N5) is approximately 800. First, let's look at the overall figure of these 800 words. The list is categorized as nouns, adjectives, and verbs, and nouns are further divided by topic.Come on, you can download it for free here.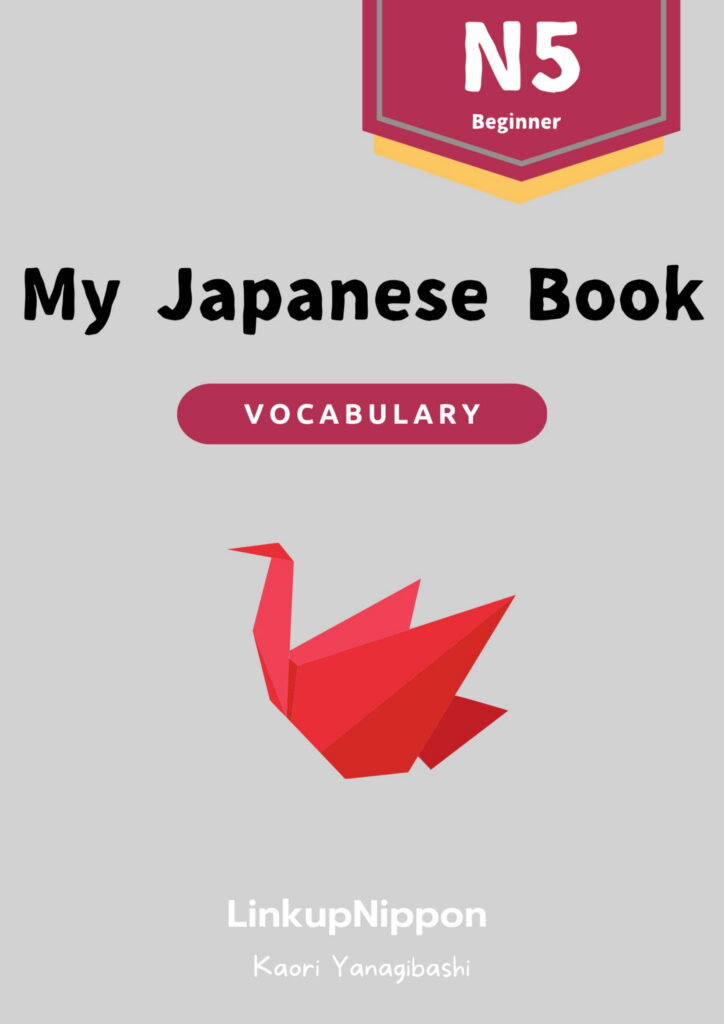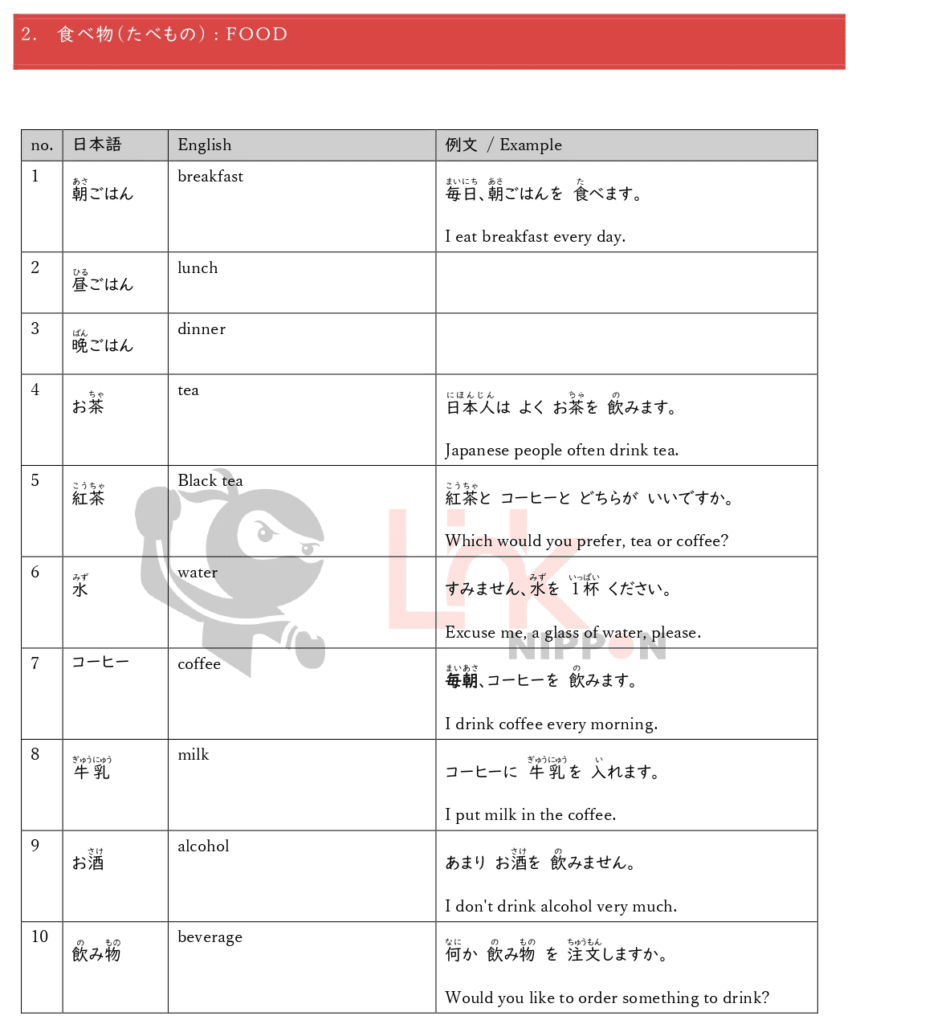 Input words with using all senses
Check pronaunce and meaning with flash card video
Next, go to the flashcard video for each theme. These videos are about 7-8 minutes long with 30-40 words. You will see the native pronunciation and meaning of the English words. Check the pronunciation and meaning by looking at the list you downloaded in step.1. At this point, read the words aloud to yourself as well. Above all, using all the senses helps your brain to stimulate and retain more memories!
Japanese vocabulary practice test video
Create your assosiation tree
Post infographics and check daily
In addition, each word is related to the others in a chain. It is difficult for the brain to memorize words in pieces, so create a memory tree by linking them together like a story. Think of it as a big Japanese tree growing in your head. For this reason, it is important to have an image of the word. For this purpose, we have prepared infographics for each theme. Nevertheless, the key to learning vocabulary is to keep touching it every day. Put the infographic on your refrigerator, bathroom door, or anywhere you see it every day. Activate one or two in your spare time.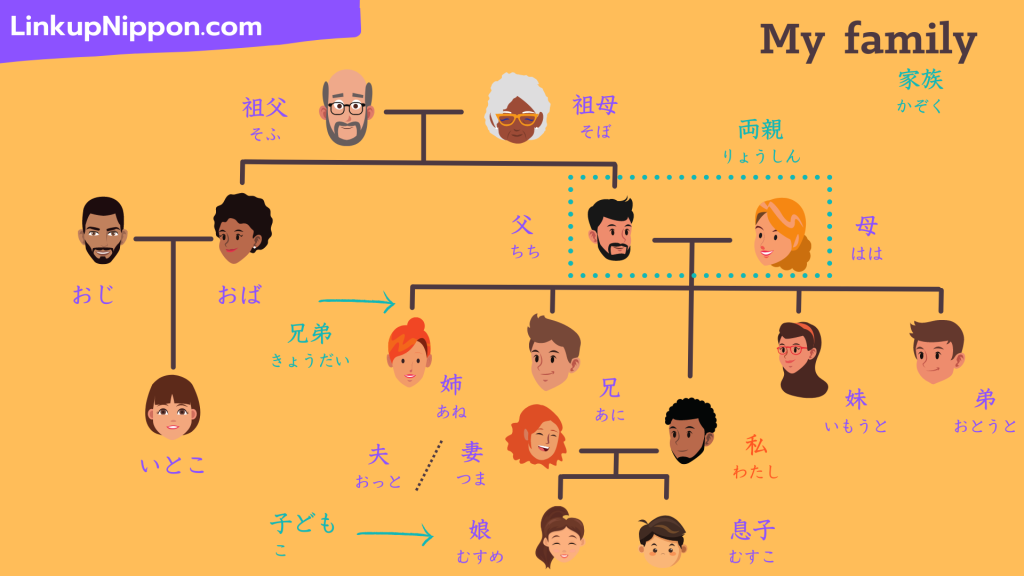 Make it function correctly in a sentence
Check with practice questions
Obviously, vocabulary alone is not enough to speak.Check how it is used in a sentence. You also need to check the difference between similar words. To this end, we have prepared a confirmation question. In addition, this question format follows the JLPT, so it can be used to prepare for the exam.
Japanese vocabulary practice test video
Feedback & OUTPUT!
And then, take time to relearn the vocabulary you made mistakes with. Make up your own example sentences and relearn them. Also, since people forget vocabulary if they don't use it, check the vocabulary you have studied before once a week.
Sometimes it is useful to learn by writing. This notebook is ideal for Japanese.
Genkouyoushi Notebook: Large Japanese Kanji Practice Notebook
The goal is, of course, to be able to use it. Use it in actual communication or read manga . Only Input is not enough for growth. Output is important too. If you make a mistake, go back to the input again. After a several times of output, you will be out of the loop of memorization and it will be a tool that you can use.
Lastly,if you are interested in my lessons, please message me here. You can practice with me with real situation.
Would you like to put it into practice? Your comments are welcome. Study together with us!