On this page, you can download the Katakana chart. You will also find different types of Katakana chart PDF to suit your level of study. Download the style you like and use it for your study.
If you would like to download the hiragana version, please click here!
Basic 46 Katakana letters -Gojuon-
At first, the basic 46 characters. If you have already learned hiragana and understand how to read the chart and pronounce each one, this chart is enough to convert hiragana into katakana.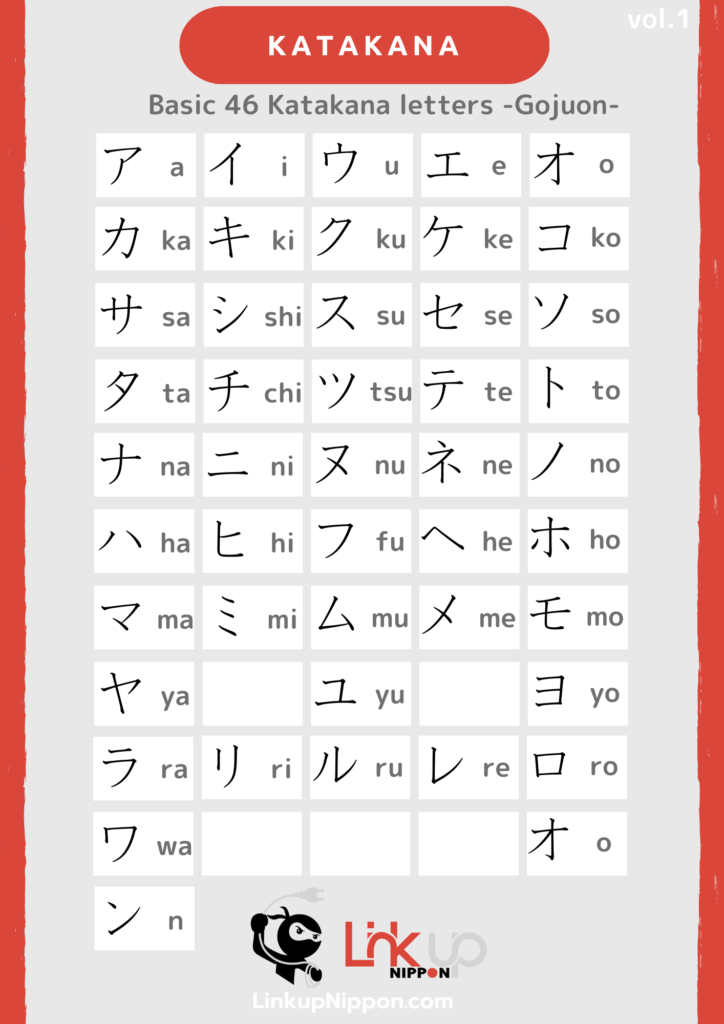 Voiced sound(Dakuon/Handakuon) &Contracted sound (Youon)
Here is a chart of the voiced sound with ゛゜(Dakuon/Handakuon) and contracted sound with small やゆよ. There are no new letter from the table in the Vol. 1. Symbols and combination sounds are listed.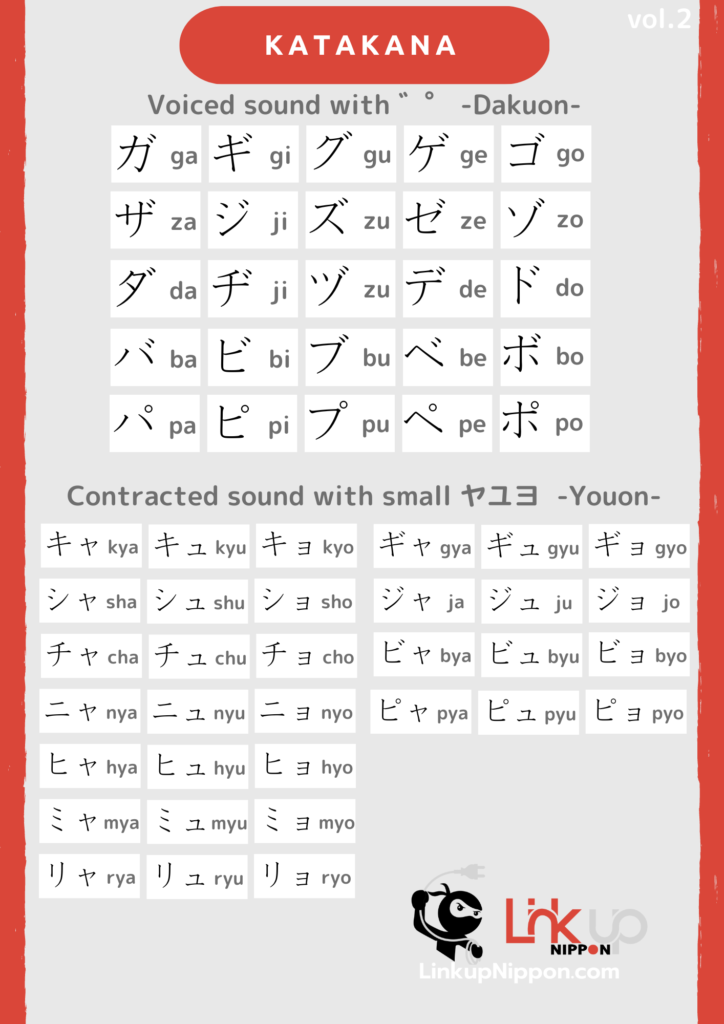 All in one: Katakana chart Poster
A3 size poster with a list of Katakana chart. This one should be posted on the wall of your room so that you can study it anytime.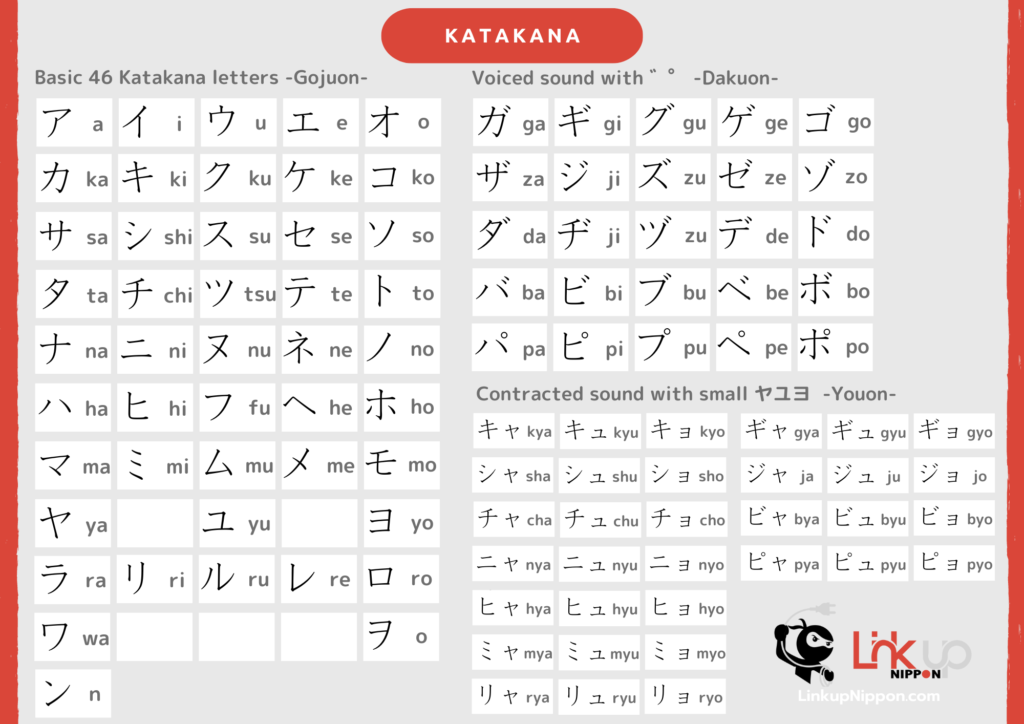 Katakana chart for experienced learners
If you have already learned hiragana or Katakana and know how to read and work with the tables, I recommend this handy minimal design.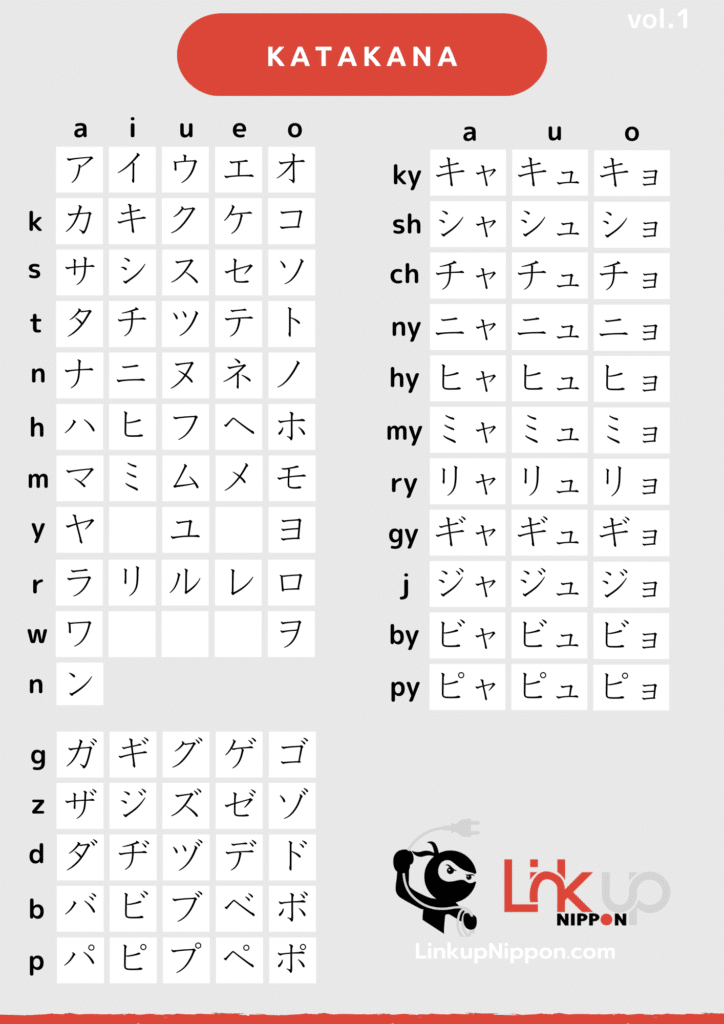 Katakana chart for Foreign word, name
In addition to the above chart, here is another chart used to indicate foreign words and names of foreign places and people, in order to get as close to the original sound as possible.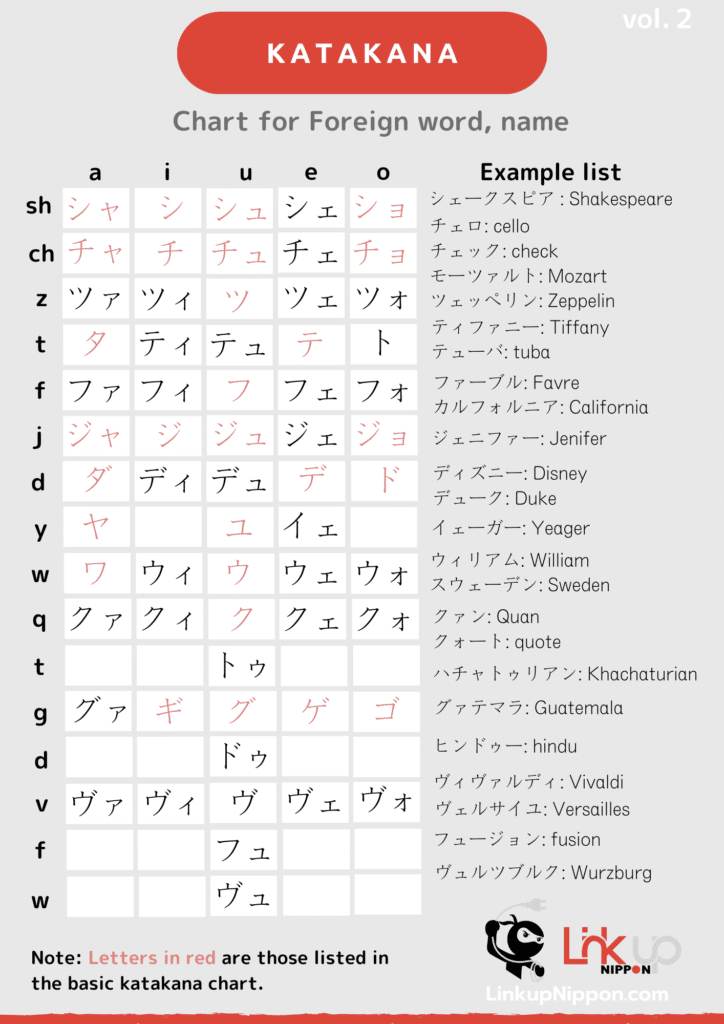 For more information on conversion to name, please see this article.
Want to practice hiragana more?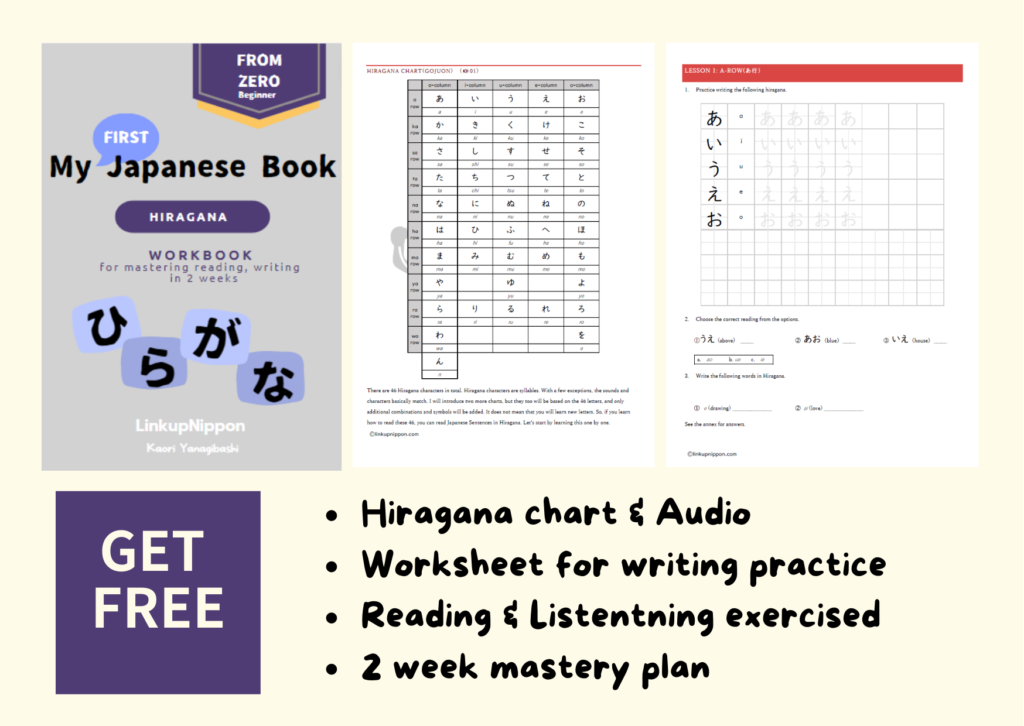 Want to practice Kanji?
Recommened Note book for learning Japanese!
Do you want to practice more with Japanese practice note? This notebook is suitable for learning Japanese.
Here you can check on Amazon!
Genkouyoushi Notebook: Large Japanese Kanji Practice Notebook – Writing Practice Book For Japan Kanji Characters and Kana Scripts
Recommened: Do you want Japanese name Necklace?
Japanese is a language used only in Japan. Its calligraphy is distinctive and well-designed. It would make a special gift! If you want a necklace with your favorite word other than your name and have any questions, please feel free to ask me in the comments section or by message.
MYKA – Personalized Japanese Name Necklace for Woman, Her, Men, Him – Custom Made with Any Name – Unisex Jewelry Gift for Mother's Day, Father's Day, Birthday – in Sterling Silver or Gold Plating