Japanese cuisine is all about fresh sashimi. Nowadays, it is easy to buy fresh sashimi at Japanese supermarkets or even regular supermarkets without going to a restaurant. However, if you have ever eaten sashimi in Japan, you might feel that the sashimi you ate in Japan was fresher and tastier?
Today, I'd like to show you how to make sashimi from the supermarket taste better at home by adding a few extra steps. Let's start sashimi preparation.
Step1 – Basic Sashimi Eating Style
Everyone eats sashimi one by one, dipping each slice into soy sauce on a small plate, right? Do not mix wasabi with soy sauce. This is the same with how to eat sushi.
Really? Yes… The elegant way to eat it is to put some out on a plate on the fish side, dip each piece a little at a time into the fish, and then dip the other side into the soy sauce. Some Japanese people add wasabi to soy sauce, but we will lost original flavor of wasabi. Depending on the type of fish, we use also ginger.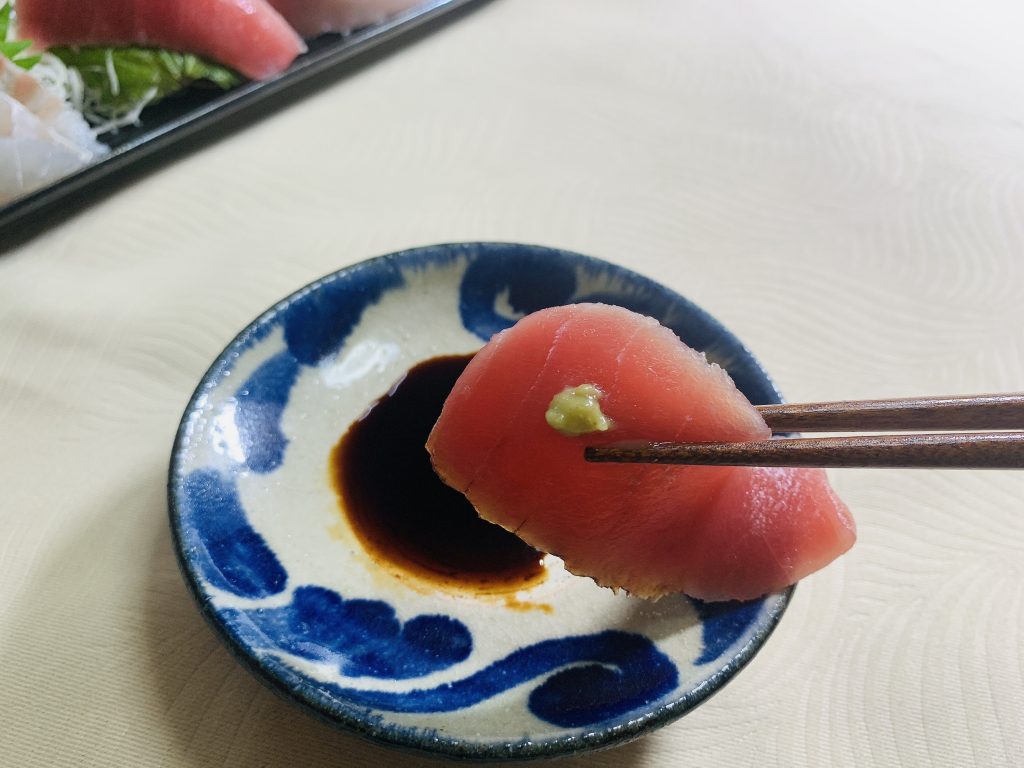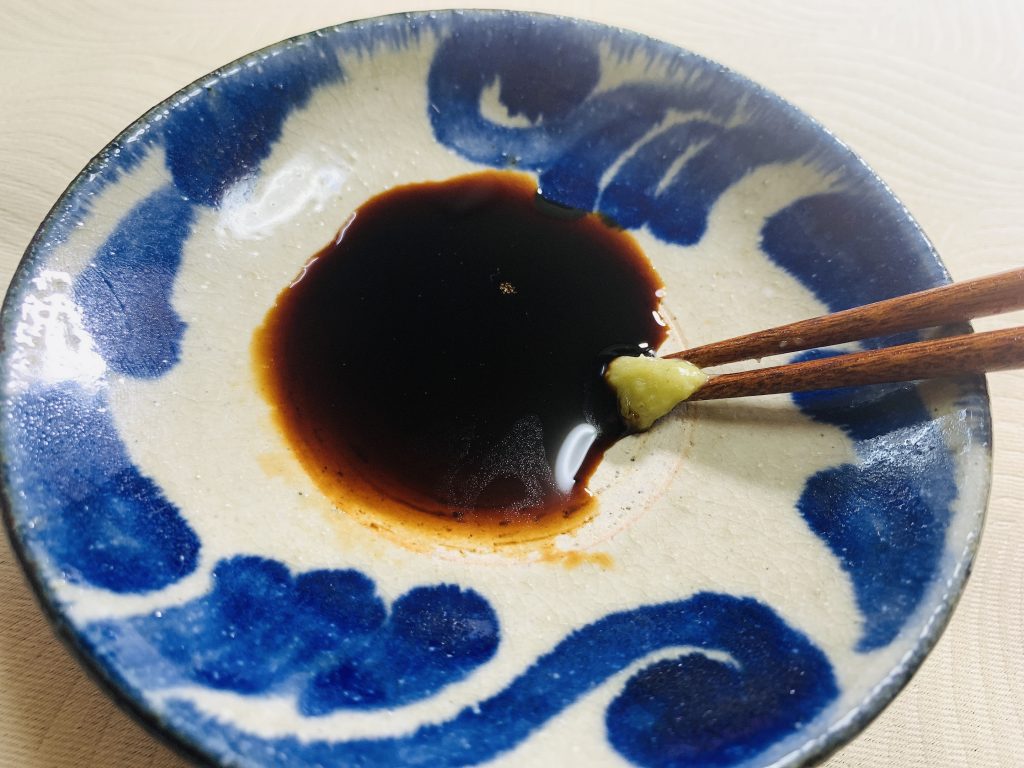 Step2 – Use sashimi-specific soy sauce
When you eat sashimi, what kind of soy sauce do you use? Here I'd like to introduce sasimi soy sauce. We use Regular dark soy sauce for cooking over fire, so When used without heat, it has a slightly bitter taste. On the other hand,Sashimi soy sauce is made for eating raw. You will suprised its rich taste and flavor. Some manufacturers add dashi or other seafood extracts to give it a sweet taste.
There are also many different types of sashimi soy sauce in Japan, with Kyushu(South of Japan)'s soy sauce being particularly famous. You can enjoy thickly and sweeter than those from other regions.
People who were born and raised in Kyushu often say that "Oh….we can't eat soy sauce from Tokyo….! ".
You should try it with sashimi-specific soy sauce.
Step3 – How to Serve Sashimi
Why is Japanese food so delicious? One of the secrets is the arrangement of the food. The appearance of the food is not directly related to the taste, but it will make you feel completely different. If you are eating from a tray sold at the supermarket, try serving it on a plate first. Here are some simple ways to serve it.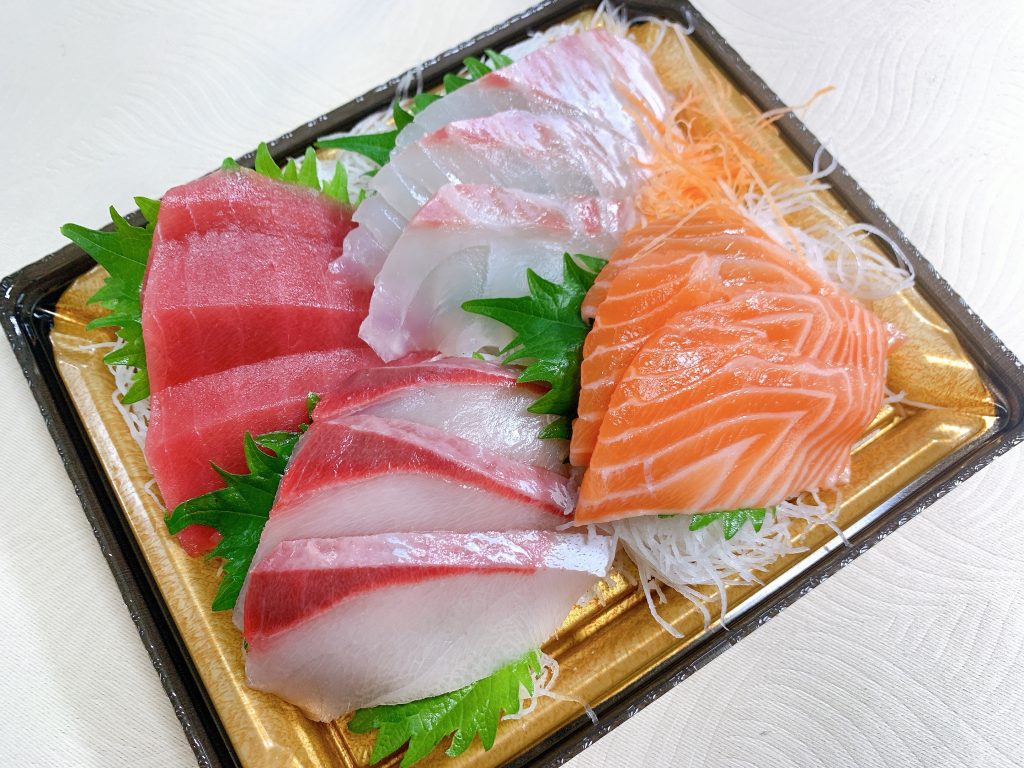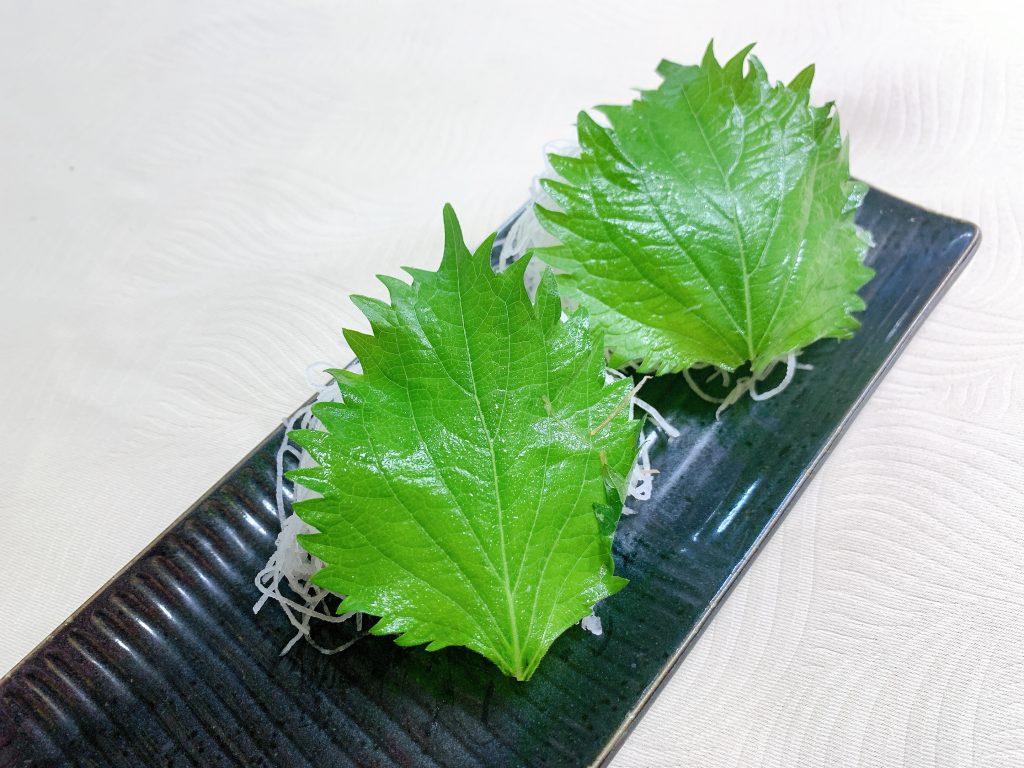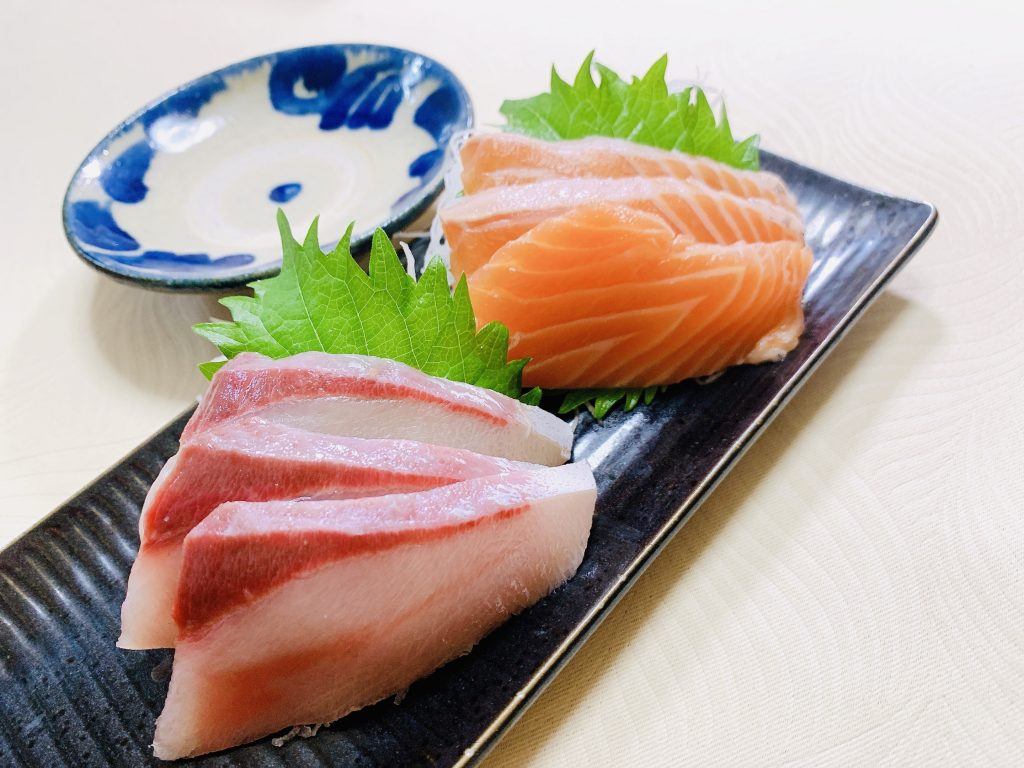 Step4 – Get rid of fish odor with a few simple steps
Here are some tips on how to get rid of the smell of sashimi itself. First, wash the sashimi quickly under running water. Drain it well with kitchen paper. To make the sashimi taste better, add sake and salt. This removes the smell of the fish, enhances the umami taste, and greatly improves the quality of the sashimi. Try it on tuna and salmon, etc.
Ingredients  【Cooking time 5 minutes】     
Sashimi     10 slices
Sake       1 tsp
Salt       2 picks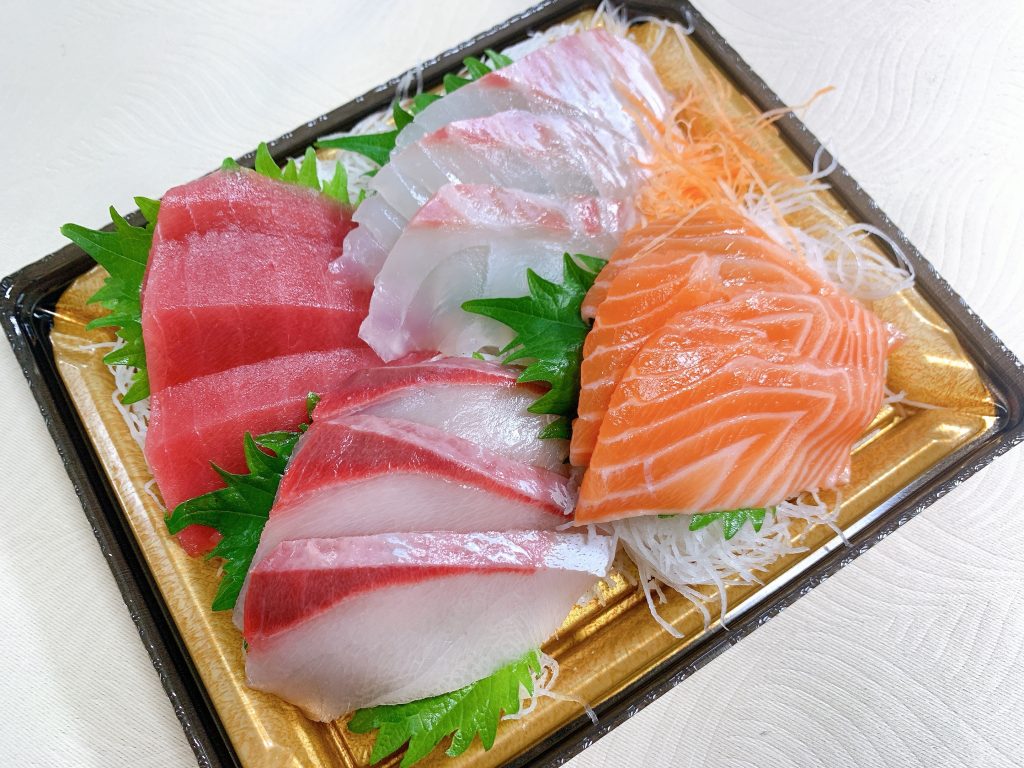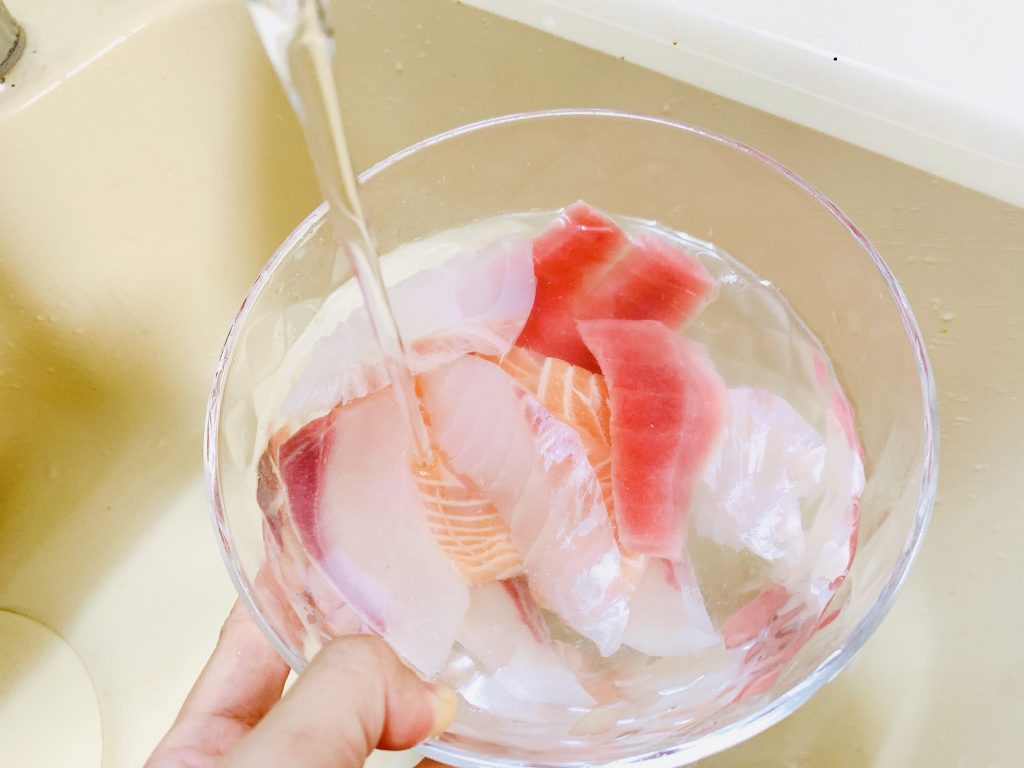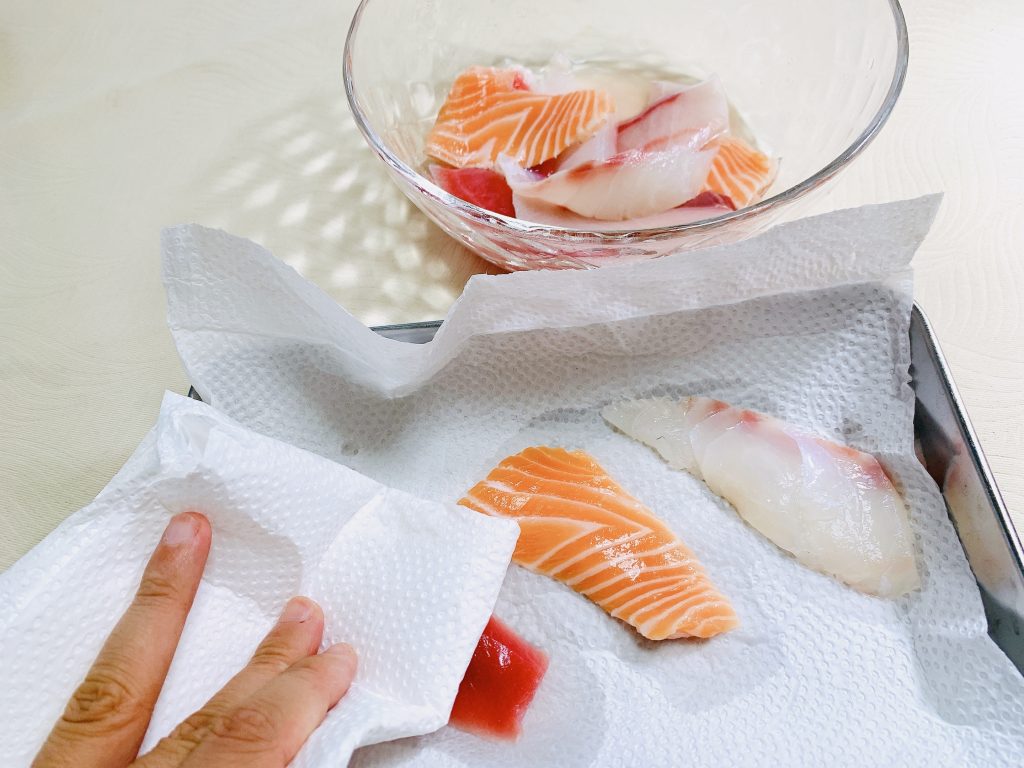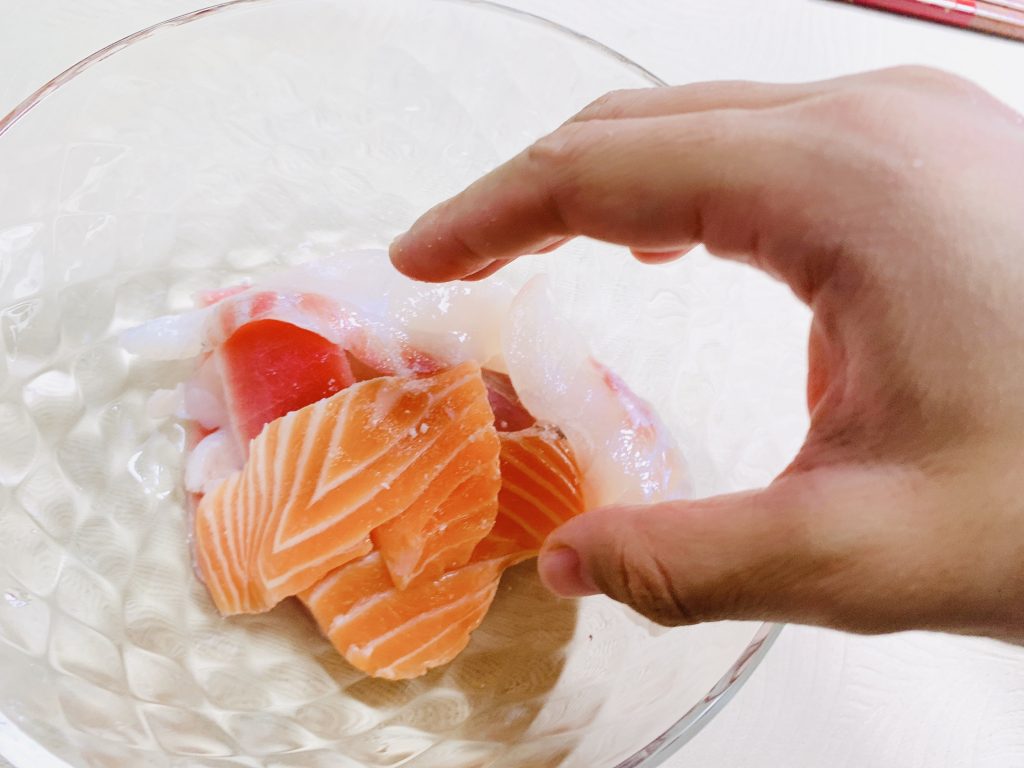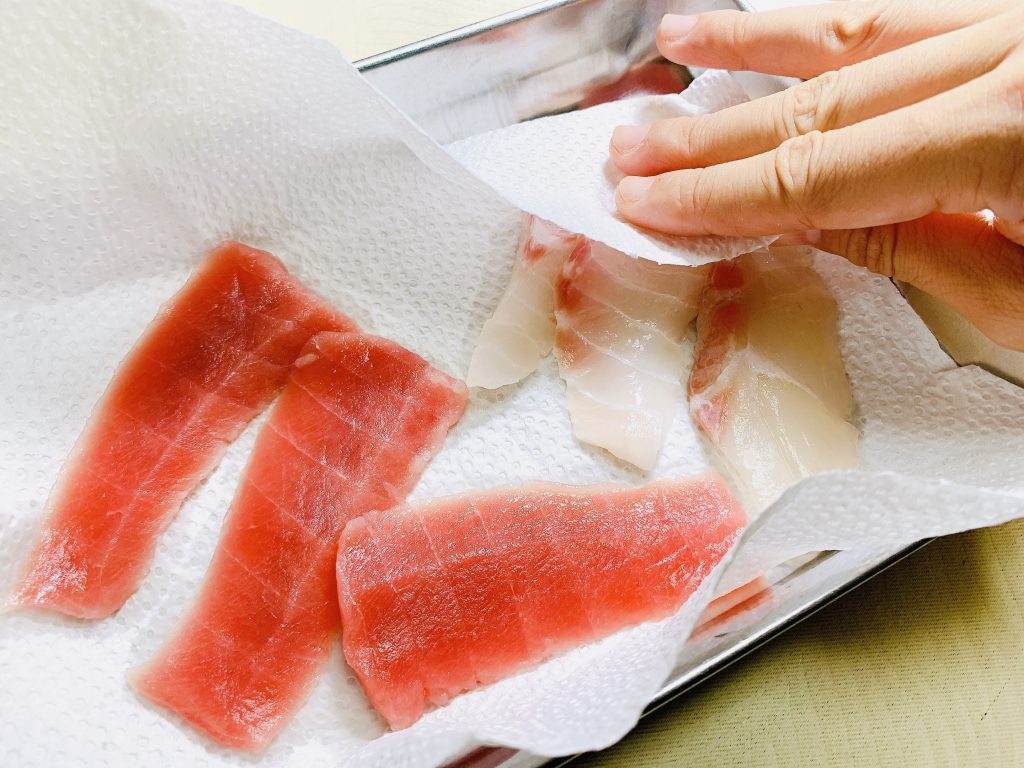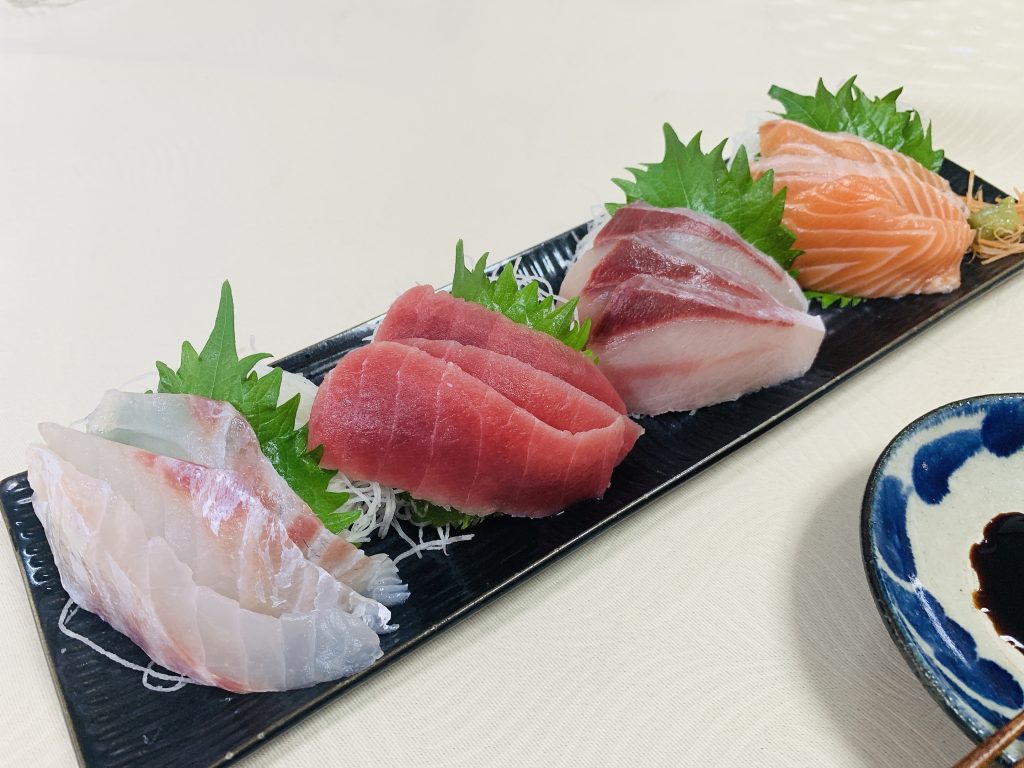 Step5 – With pickled fish, it tastes even better the next day!
Finally, For you, advanced users, I recommend Japanese style pickles.
If you buy too much sashimi, or if you have leftover sashimi at a party, the best way to make it at home in Japan is to "pickle" it. The history of tuna marinated in soy sauce dates back to the Edo period (1603-1868). Pickling was one of the techniques used to preserve seafood in the days when freezing technology was still undeveloped. Tuna is said to be the No. 1 favorite fish of the Japanese, but that is a recent development. In the days when there was no freezing or transportation technology, tuna was not as popular as it is today because it tends to lose its freshness. It was in Edo (present-day Tokyo) that dark soy sauce was developed. By dipping tuna in it, excess water is removed and the umami flavor is concentrated, making it very popular. As a result, tuna became a very popular fish. In Hawaii, there is a dish called "poke" that is similar to pickled tuna.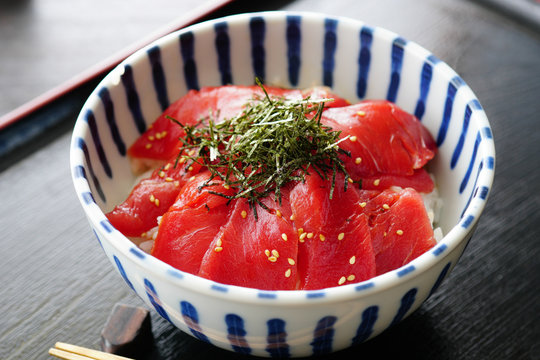 What do you think? I've shown you how to make sashimi taste good, on different levels! Let's enjoy some reasonably priced, tasty sashimi right here at home!