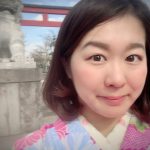 こんにちは!げんきですか?
Welcome! I'm glad to meet you here. I'm Kaori. Please call me Kaori sensei.
Here is the page for you as my student that contains lesson information, as well as cultural articles, simple Japanese blogs, and more…!
I would like to share a lot of things that I can't convey during the lesson. I am very happy and excited to be your teacher. I will do my best to support you.
About me as a teacher
Since 2019, I've had a class for Japanese learners who live in Japan. And since 2020, I have been teaching students from all over the world via online.
I have taught more than 2000 lessons in a year. I teach a wide range of learners, from 5 years old to business people. Lessons always bring about new chemical reactions and new learning. I love this job.
Lesson style
In my lesson, I focus on the sentences used in the actual situation. What should I say in such a case? We will study your question from zero. Of course, we will accumulate conversations and grammar according to the level.
Our goal is that "I can do ★★ in Japanese!" For example, "I can order in the sushi restaurant in Japanese," "I can watch anime in Japanese," and "I can talk to a Japanese family." Language is a tool. Tell me what you want to do with this tool. I will think together about the steps to reach your goal and give lessons for you. In addition, with advanced students, we will research, make suggestions, and exchange of opinions in Japanese to think about themes and solve problems in a project format!
Advice on taking classes
The lessons will focus specifically on speaking and listening. I want it to be a place for your output of valuable lesson time. As for reading, writing and vocabulary learning, do as much self-study as possible outside of lesson hours. Of course, if you have any questions during self-study, I will give you feedback on your homework. It's really nice to share your learning!
Please read this article for detailed self-learning methods.
Materials
In my lesson, I mainly use PowerPoint. See this page for base textbooks, homework workbooks, and recommended books.
Japanese experience at the teacher's house
Would you like to live in a Japanese house? I support homestay for Japanese learners. That's because I myself experienced and learned a lot of things that transcended language through my experience of homestay abroad. By learning about Japanese life, which is different from traveling, you can better understand Japanese culture. Please see this link for details. I am waiting for your visit!
Home stay service Homii <https://homii.jp/hosts/1619>